Cycl'Assist/Cygnal 0.4 is out!
Posted on January 22, 2019 in Dev • 2 min read
Cycl'Assist aims to be a webapp to ease tracking and reporting issues with bike infrastructures while riding your bike (any danger on the way such as holes in the ground, cars parked like sh*t, road work, etc). You can think of it as Waze for bikes :) Version 0.4 is now out and live at https://cygnal.eu/! Here is a list of the main new features.
New name and dedicated domain (cygnal.eu)
Starting from this version, Cycl'Assist (formerly) is renamed Cygnal (from "cycle" and "signal"). The code is still available on Framagit.
The previous addresses will still be working but the app is now hosted at https://app.cygnal.eu/#/. The sandbox version for testing purposes is now available at https://dev.cygnal.eu/#/. There is now a new landing page at https://cygnal.eu/.
Better OpenData import process
This version reworks the way OpenData are imported. Roadworks areas will now be imported when the information is available from the OpenData source, in order to show the real impact of the roadworks on the map.
Roadworks from Hauts-de-Seine are now imported.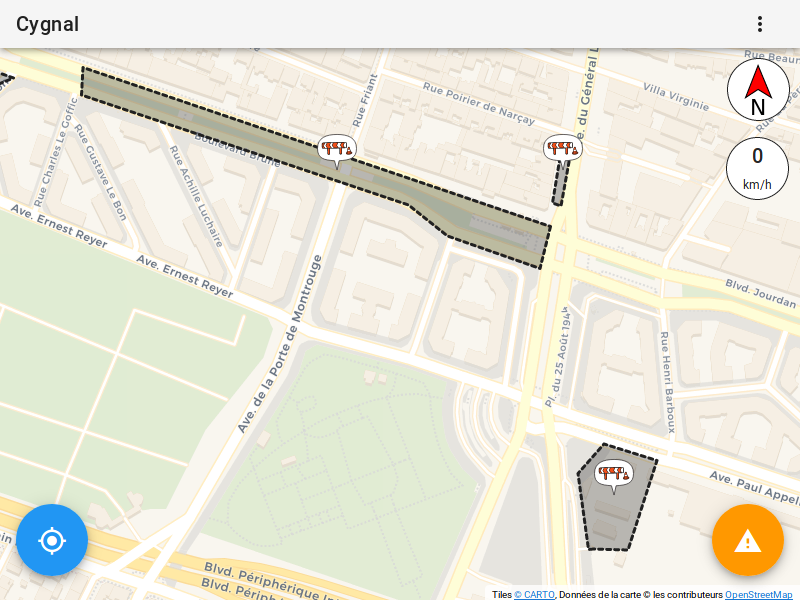 Search feature
Cygnal now lets you search for a specific location. The map will be centered around this location, while showing reports around. This will let you more easily browse known reports and issues, without disclosing your precise geolocation.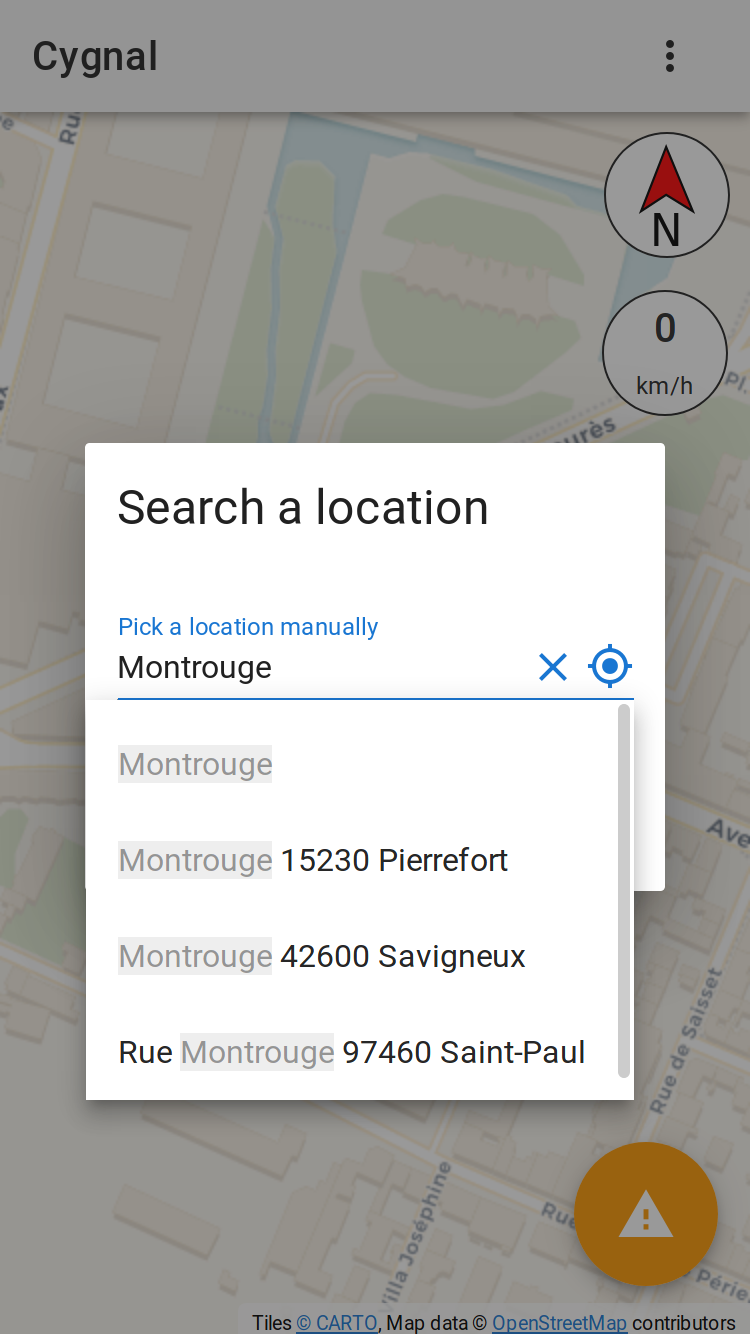 Service worker
Cygnal now has a service worker. This provides an easy way to cache assets locally and ensure a better experience on mobile devices.
Up to date browsers should now offer you to install Cygnal as an application on your mobile devices. This is the case with Firefox and Chrome.
This new features also introduce a new settings to cache map tiles (map background images). If you regularly bike on the same route, you can now customize the caching options of the map tiles, to reduce your network usage on your commute.